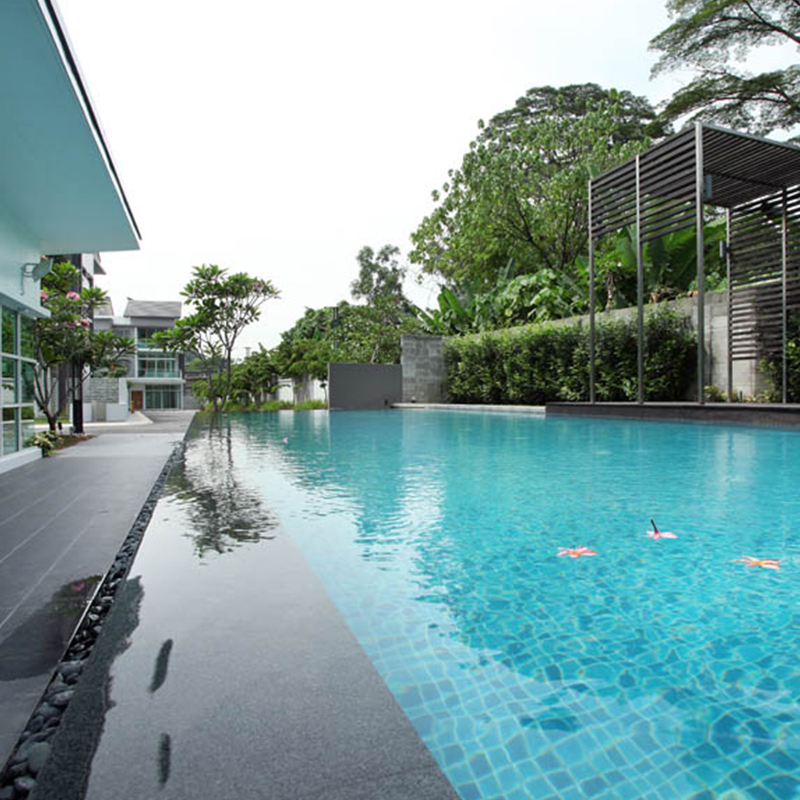 IF PERFECTION IS A PLACE THEN YOU HAVE FINALLY ARRIVED LUXURY AND PRESTIGE TUCKED IN A PRIVATE COMMUNITY
Palm Reserve marks OCR landmark venture into luxury residential property development. The project offers 14 three-storey semi-detached homes and 3 units of three storey bungalows.
The modern contemporary styled residences each come with life pampering privileges such as private elevator, two master bedrooms, outdoor shower and even a rooftop terrace.
Launched in end 2009 and expected to be completed by October, 2011.